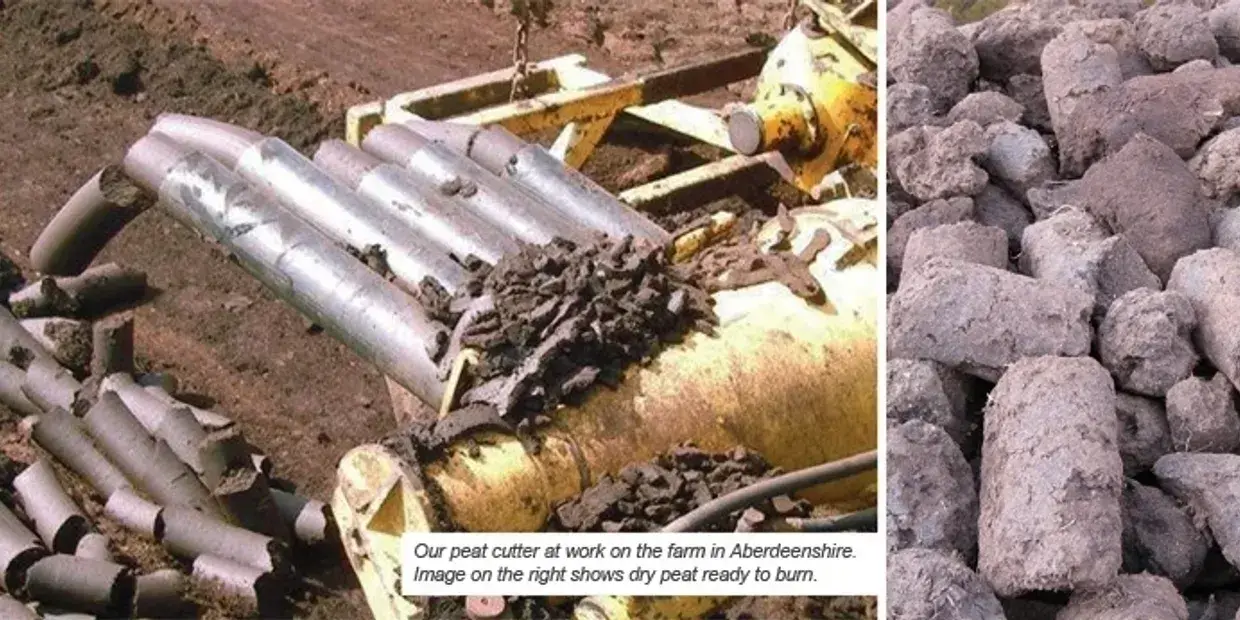 PEAT BRIQUETTE SUPPLIERS
A Cleaner alternative
We deliver Nationally throughout the UK Call us for a competitive price – Tel 0845 257 1377 (24/7)
Peat is a significant fuel source in countries such as Finland, Ireland and Scotland where it is harvested on an industrial scale.
Peat has low atmospheric emissions and is clean and easy to handle. From it is also one of the cheapest fuel products on the market today compared with coal per Kg, hardwood per kg and softwood per kg.
So why not enjoy burning real Scottish peat in your home today? 
Once you try burning traditional burning peat in your home we're sure that you'll enjoy the heat and aroma of this good old fashioned product so much that you'll never want to use any other product in your open fire or stove again!
Tel 0845 257 1377 (24/7) email – sa***@12****.uk Our friendly team are here to advise and answer your technical queries and questions. 
What is Peat?
Peat is a dark fibrous material, created when decomposition fails to keep pace with organic matter production.
In order for this to happen, conditions must be wet, acidic and cool. These conditions favor the growth of mosses, grasses and small shrubs but inhibit the microbial activity that usually breaks down the plant material.
As they die they are laid down and accumulate year on year rather than rotting away. Such conditions are found more frequently in the northern hemisphere where the vast majority of the worlds 400 million hectares of peat lands are to be found.
HOW DO I PURCHASE BURNING PEAT, HOW MUCH DO I NEED TO BUY ?
Our Burning Peat is delivered by the pallet
Traditional Scottish Peat – 40 x 20kg bags
£355 including VAT per pallet each pallet is approximately 1 mt X 1 mt Cube ( Summer Sale Price)  
Try our Scottish Peat for something different!
Enjoy burning real Scottish peat in your home today.
Each bag contains circa 20kg's of air-dried Scottish peat nuggets. Peat gives out a lovely gentle heat and comes with an aroma all of its own. Suitable for open fires and multi-fuel stoves this is our best value offering.
Not sure if 40 bags are right for you? Why not order two pallets we will refund the 5% VAT on the 2nd pallet of Scottish Peat to your log order here and give it a go. As with most of our pallet products delivery of the 40 bag pallet is included to most UK mainland postcodes.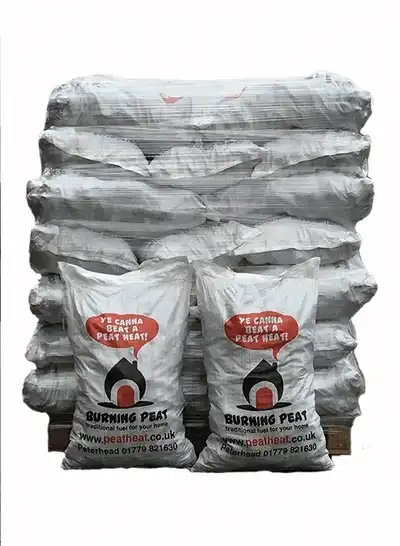 All our burning peat comes in handy 20 kg bags. Delivered to your door at the most competitive price